K9 Natural Grain Free Chicken 6oz for Dogs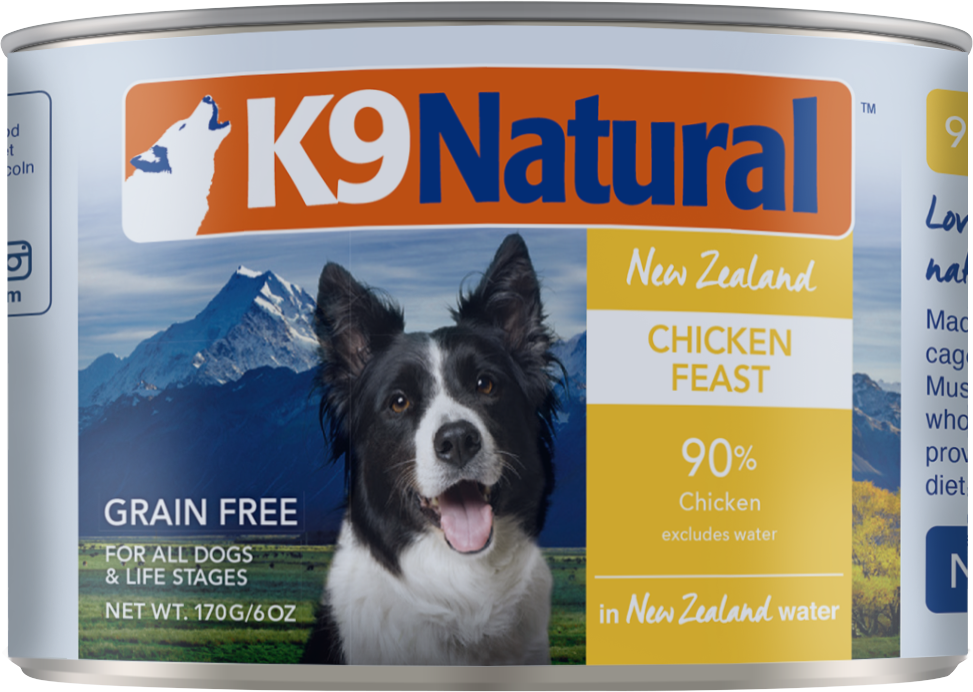 K9 Natural Grain Free Chicken 6oz for Dogs
All of the wholefood ingredients are sourced in New Zealand, are of high-quality and can be traced back to the farm.
Free from grain, gluten, GMO, dairy, rice, potato or fillers.
Hearty, high quality protein-packed meal contains 90% cage-free chicken & tripe.
K9 Natural dog food that is a 100% natural, species-appropriate, nutritionally sound diet, based on the diet of your dog's closest relative, the wolf.
New Zealand green lipped mussels and essential vitamins, minerals & oils are added for better overall health.

K9 Natural Cage-Free Chicken Feast Grain-Free Canned Dog Food is a hearty protein-packed meal that contains 90% chicken that's not only loaded with enzymes, good bacteria and amino acids but is also helps aid digestion. It's chock full of New Zealand cage free chicken and brimming with fruits like apples and pears, a variety of vegetables like cabbage, broccoli and cauliflower, plus it's fortified with vitamins and minerals. Just pop the easy top can and serve your pup a savory and nourishing feast that's rich in wholesome ingredients.