Northwest Naturals Frozen Chicken/Salmon Recipe 6lbs for Dogs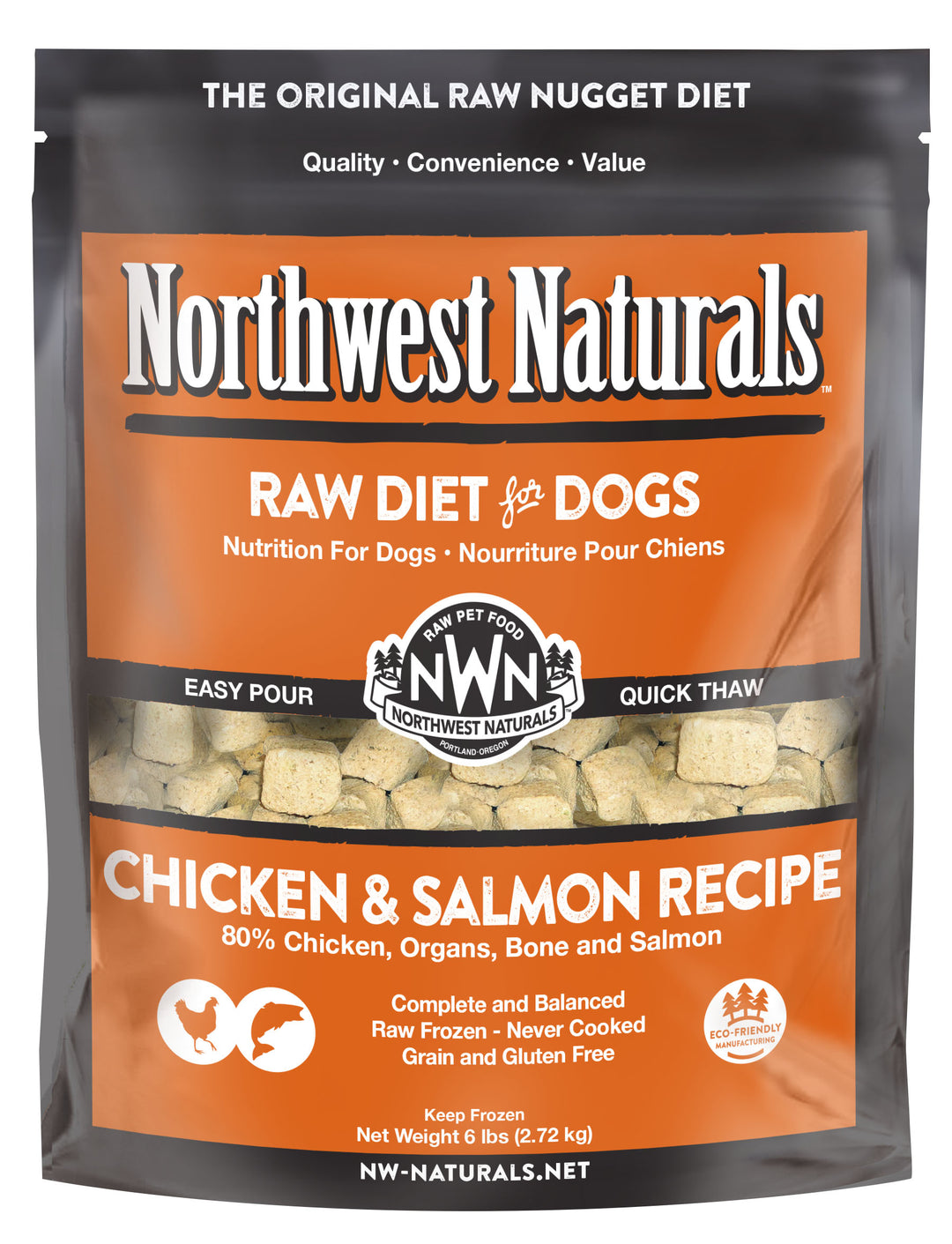 Northwest Naturals Frozen Chicken/Salmon Recipe 6lbs for Dogs
Regular price
$3850
$38.50
A 6 pound resealable, easy-carry bag holds IQF (Individually Quick Frozen) nuggets which weigh approximately .20 oz each, 80 to the pound. The formulas are ground, formed and then quick frozen at -30° for 10 minutes.  Open the bag and pour the proper feeding amount into your dogs bowl. The small nuggets will thaw quickly and are small enough for the tiniest dogs or puppies. The pourable feature means that you never handle the raw product and you place the portion you do not use back into the freezer.
Great and convenient to add to your pet's current diet or give as treats. Reduce the amount of kibble and add natural, healthy ingredients!
Ingredients: Chicken, Ground Chicken Bone, Chicken Liver, Salmon, Broccoli, Cantaloupe, Carrots, Egg, Ground Flaxseed, Fish Oil*, Apple Cider Vinegar, Blueberry, Cranberry, Inulin, Dried Kelp, Potassium Chloride, Sodium Chloride, Ginger, Parsley, Garlic, Zinc Proteinate, Iron Proteinate, Vitamin E Supplement, Copper Proteinate, Manganese Proteinate, Mixed Tocopherols (as preservative), Vitamin D Supplement.
*Fish Oil – Is a blend of Fish Oils from Salmon, Herring and Pollock
80% Protein – 18.75% Produce – 1.25% Supplements