Birthday Box Plush Dog Toy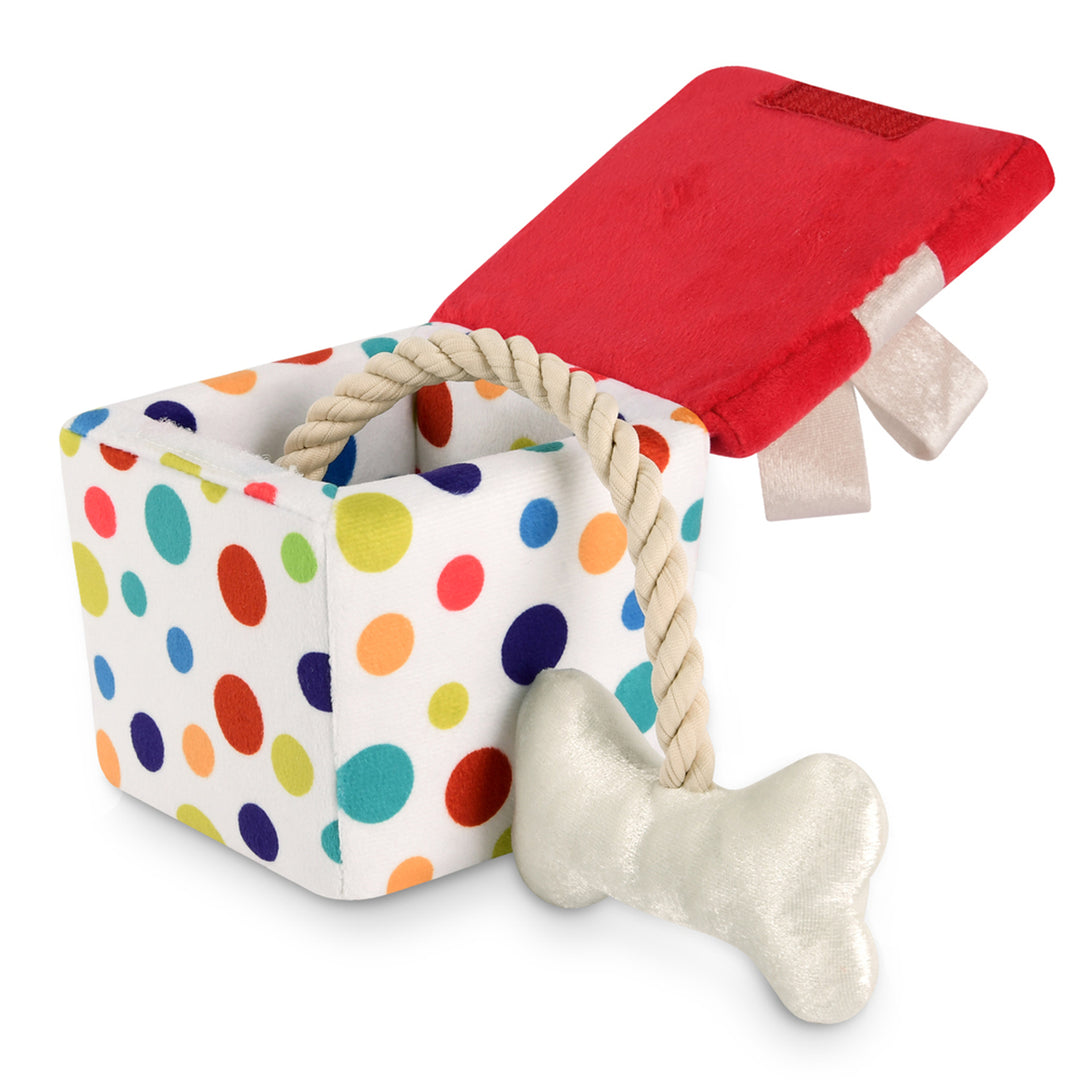 Birthday Box Plush Dog Toy
Regular price
$1450
$14.50
Let the good times roll and celebrate your dog with the P.L.A.Y. Party Time Dog Toy Party Present!
Unique individual features
Squeaking Bone on a rope in box
Gift box crinkles
Hand-made craftsmanship, double layer exterior, and double-stitched edges ensure extra durability
Eco-friendly PlanetFill® filler is made from 100% post-consumer certified-safe recycled plastic bottles
Machine washable and dryer friendly
Contains AZO-free dye
Why We Love It:
The P.L.A.Y. Party Time Dog Toy will have you celebrating with your dog on their special day. Each toy has its own unique features. This gift is sure to surprise your pup with a fun bone on a rope. Present box crinkles. The soft plush toy line from P.L.A.Y. is made from the same luxurious fabrics and eco-friendly filler as our award-winning line of pet beds. All of P.L.A.Y.'s toys meet the same strict quality standards for manufacturing infant and children products. Meet requirements for EN71 – Part 1, 2, 3 & 9 (EU), ASTM F963 (US) toy safety standards and REACH - SVHC. Check out the full party time collection!